Panel: Metadata and Gender Diversity
Speaking: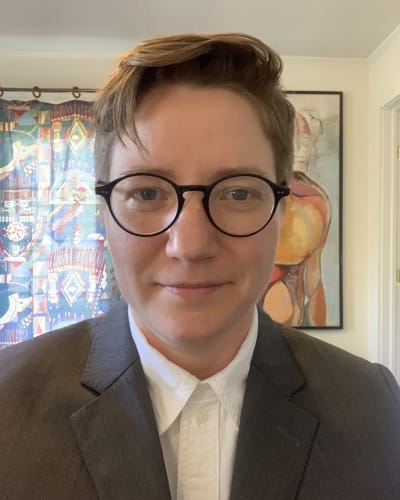 Amber Billey
Systems and Metadata Librarian, Bard College
Amber Billey is the Systems and Metadata Librarian at Bard College. She is the Vice-Chair for the Metadata & Collections Section of the Core Division of the American Library Association, and is Co-Chair of the Core Diversity and Inclusion Committee. Billey is Chair of the PCC Ad Hoc Task Group on Recording Gender in Name Authority Records, and a member of the PCC Advisory Committee on Diversity, Equity, and Inclusion. She serves on the Advisory Board for the Digital Transgender Archive, and the editorial board for the Homosaurus – a linked data thesaurus for the LGBTQ+ community.
---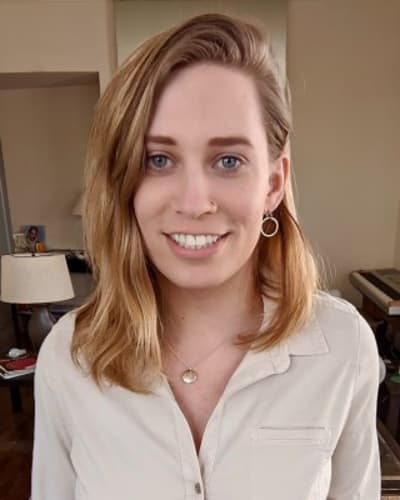 Clair A Kronk
Yale Center for Medical Informatics
Clair Kronk is a biomedical informatician and postdoctoral fellow at the Yale Center for Medical Informatics. She is the creator of the Gender, Sex, and Sexual Orientation (GSSO) ontology, a controlled vocabulary of over 14,000 defined terms. She currently serves on the HL7 Gender Harmony Project, was a member of the SNOMED-CT Sex and Gender Clinical Project Group, and has consulted with DICOM, Canada Health Infoway, and Queensland Health on sex- and gender-related data representation standards. She is also a Board Member for the Homosaurus vocabulary.
---
John Samuel
Associate Professor, CPE Lyon
I am Associate Professor at CPE Lyon, and I teach subjects related to programming and data science. I received my Ph.D. degree from Université Blaise Pascal on integration and analysis of data from multiple heterogeneous web services. I also worked as a Post-Doctoral researcher in the database and geo-modelization teams of LIRIS, Université de Lyon on multidimensional modeling, urban data analysis, and data visualization in multidisciplinary contexts. My research interests include data integration, analysis and visualization, and much recently, open data and artificial intelligence. I also love exploring, researching, and documenting natural languages, programming languages, and LGBTI+ related topics on Wikidata. Growing up in a world where LGBTI+ voices were often not audible, I wish to contribute to building a world where we strive to protect our human and natural diversity.
---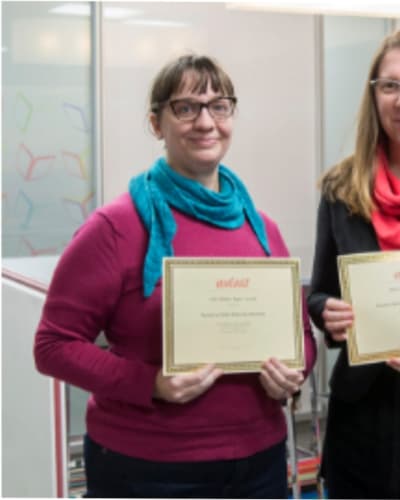 Rachel Ivy Clarke
Assistant Professor, Syracuse University School of Information Studies
Formerly the cataloging librarian at the Fashion Institute of Design and Merchandising, Rachel Ivy Clarke is currently an assistant professor at the Syracuse University School of Information Studies. Her research focuses on the application of design methodologies and epistemologies to facilitate the systematic, purposeful design of library services and education. Her multiple-award-winning dissertation argues that librarianship is more appropriately viewed as a design field rather than a scientific one. Current projects include the IMLS-funded Designing Future Library Leaders, which investigates the integration of design methods and principles in graduate level library education, and The Critical Catalog, an OCLC/ALISE funded project using critical design methodology to provoke the exploration of diverse library reading materials. She holds a BA in creative writing from California State University, Long Beach, an MLIS from San Jose State University, and a PhD from the University of Washington.
---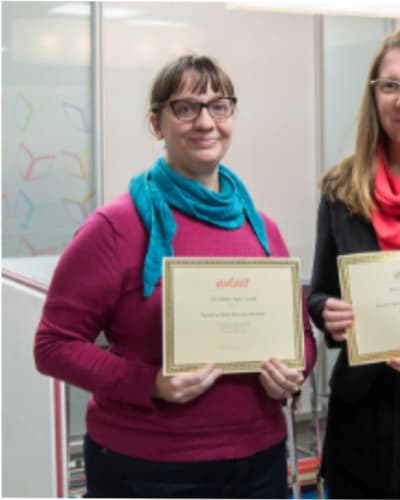 Sayward Schoonmaker
Artistic Director, Stone Quarry Hill Art Park, Cazenovia, New York
Sayward Schoonmaker is a multidisciplinary artist and educator. Her work has been exhibited across the United States, most recently at Weinberg Newton Gallery, IL, the Hyde Collection, NY and Adds Donna Gallery, IL. She is a co-author of award-winning research on diversity and bias in library information systems and the author of one poetry chapbook, 3259 (Dancing Girl Press). She holds a BS in Studio Art from Skidmore College, an MFA in Fiber & Material Studies from the School of the Art Institute of Chicago, and an MLIS from Syracuse University. Sayward's creative practice, scholarship, and approach to arts administration spring from a common root: a lifelong dedication to exploration, critical engagement, and experimentation. She is currently the artistic director of Stone Quarry Hill Art Park, Cazenovia, NY.
Abstract:
Being cisgender and heterosexual has been pushed as normative by Eurocentric societies for centuries, erasing the lived experiences and cultures of gender-, sex-, and sexually-diverse persons. While the visibility of different gender, sex, and sexual diversities has increased over the last few decades, equitable descriptions of such persons haven't been widely adopted for various sociocultural reasons, including ongoing discrimination and oppression. As a result, many descriptions found in metadata are not only inaccurate or unrepresentative, but also often insulting and derogatory. The situation triggers even more issues such as unreliable data about these persons, including miscommunication and mistreatment. In the past, many gender-, sex-, and sexually-diverse persons have created subject headings, glossaries, terminologies, and vocabularies, but they typically have been either ignored or forgotten. This panel will feature a number of recent initiatives aiming at improving the representation and descriptions of the gender-, sex, and sexually-diverse persons* in metadata. *The term 2SLGBTQIA+ might be used as well, considering Two-Spirit, lesbian, gay, bisexual, trans, queer/questioning, intersex, and asexual/aromantic persons, as well as other gender-, sex-, and sexually-diverse individuals.