Humphrey Keah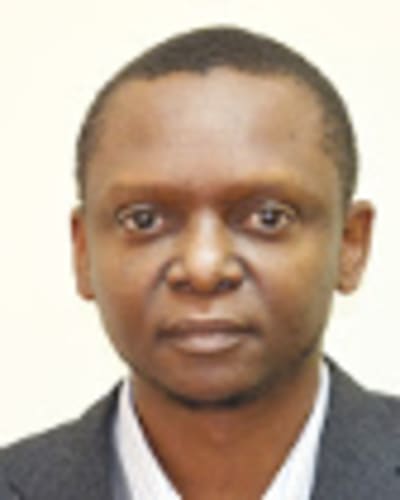 Humphrey Keah is an Information Scientist with a combined experience of 25 years as an employee, and as a private consultant with various multicultural organizations in Nairobi, Kenya. He has MSc. in IT, BSc. in Information Sciences, and is fluent in English and French, with a working knowledge of Spanish. Humphrey's information science career spans the social sciences, natural sciences, and engineering domains with international research organizations, as well as public and private enterprises. He is passionate about the information profession, always exploring opportunities to support information and knowledge management initiatives while mentoring younger information professionals. Currently, he is working on digital archiving projects in the architectural, education and finance sectors, and a World-Bank-sponsored Knowledge Management project to accelerate growth of Small and Medium Enterprises (SMEs) in Kenya.
During the 2021 DC virtual conference, Humphrey made a presentation with 3 colleagues on application of Dublin Core Metadata Standard in the area of Agri-nutrition. He served as Webmaster/Communications Officer of the Special Interest Group on International Information Issues (SIG-III) of the Association for Information Science and Technology (ASIS&T) where he networked more with professional colleagues. He was instrumental in linking African information science schools with the international iSchools caucus through the first Africa iSchool Day conducted virtually and attended by deans and heads of departments from 40 African universities teaching information sciences. Between 2005 and 2017, Humphrey served as a member of the Information Management and Innovations Committee of Kenya's National Library Consortium.
Humphrey has research interests in metadata standards, semantic web applications in cultural heritage institutions, digital humanities, and knowledge organization systems. He has teaching experience as Part-time Assistant Lecturer at Technical University of Kenya (TUK), where he taught Knowledge Management and was IT Instructor at INtel College, Nairobi.