Member Forum: Problem-Solved: Metadata Explorations vs. Metadata Education
Speaking: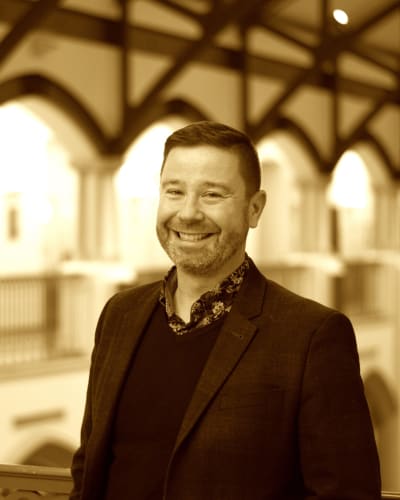 Joseph T. Tennis
University of Washington
Joseph T. Tennis is Professor, Associate Dean for Faculty Affairs, and Executive Director of Administrative Services at the University of Washington Information School, Adjunct Professor in Linguistics, and a member of the Textual Studies, Computational Linguistics, and Museology faculty advisory groups at the University of Washington. He served as President of the International Society for Knowledge Organization from 2014-2018. He is on both the Usage Board and the Governing Board of the Dublin Core Metadata Initiative. He has served on the Library Quarterly and Knowledge Organization editorial boards, and he is a member of the InterPARES Trust research team – a multidisciplinary digital records preservation research project with researchers across six continents. Tennis holds his Bachelor of Arts in Religious Studies from Lawrence University, a Master of Library Science, and a Specialist Degree in Book History both from Indiana University, and a PhD in Information Science from the University of Washington. He has thrice been a visiting scholar at the State University of São Paulo. And in the spring of 2016, he was an invited professor at the Université Charles-de-Gaulle - Lille 3.
Abstract:
Many who come to metadata think of it as problem-solving, and they are not wrong. However, solving the immediate organizational and representational concern may introduce new problems for the designers and engineers of such systems. Metadata education is about moving design and implementation of metadata out of the problem-solving zone and into a realm of expertise. In order to do this, metadata education needs to consider time, domains, context, interoperability, and ethics. In this brief talk, I cover how we think about curriculum related to metadata that moves it from problem-solving to problem solved.