Invited Talk: Addressing multilingual challenges at Europeana: An update
Speaking: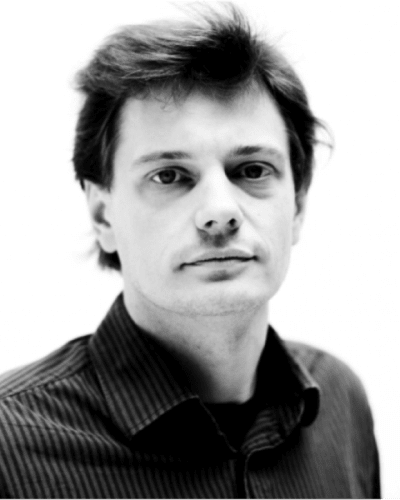 Antoine Isaac
Europeana
Antoine Isaac (Europeana Foundation) works as R&D Manager for Europeana. He has been researching and promoting the use of Semantic Web and Linked Data technology in culture since his PhD studies at Paris-Sorbonne and the Institut National de l'Audiovisuel. He has especially worked on the representation and interoperability of collections and their vocabularies. He has served in other related W3C efforts, for example on SKOS, Library Linked Data, Data on the Web Best Practices, Data Exchange. He co-chairs the Technical Working Group of the RightsStatements.org initiative and the Discovery Technical Specification Group at the International Image Interoperability Framework (IIIF).
---
Monica Marrero
Europeana
Mónica works as Search Specialist in Europeana, as part of the R&D team. After obtaining her degrees in Computer Science and Library Science, she mixed both domains in her PhD, focused on Information Extraction. Since then, she has been working as researcher engineer at the National Supercomputing Center of Spain, and at Delft University of Technology, always in projects related to Information Retrieval. She is especially interested in the application of natural language processing, semantic technologies and machine translation for the improvement of textual information retrieval, now in the area of digital libraries. She has contributed to several top conferences and journals in the field as author and reviewer.
Abstract:
In 2020, Europeana has set up a strategy to improve multilingual experiences for its users, who have growing needs and expectations for accessing the vast array of datasets gathered by Europeana all across Europe. In this talk we present this strategy, which has benefited from community feedback. First we describe the context that we operate in, in terms of main use cases, and types of data that we shall handle in a multilingual context. We then elaborate on the solutions that we envision to make underlying (meta)data multilingual, to enable multilingual search, to make data readable across languages on Europeana's portal when it is not available in the required languages, and generally grow the capability of Europeana's network of stakeholders and partners to address issues of multilingualism. In the third part, we present how various elements of the envisioned solutions have been experimented in the context of a pilot for Spanish and English languages, where a prototype is built to provide search and browsing to access to collections in both languages interchangeably.